Product Details
Jesse's desk has a sturdy construction and is built of high-quality rubber log, which resists corrosion better than regular wood. There are simple components as well as an introverted appeal in the shape design.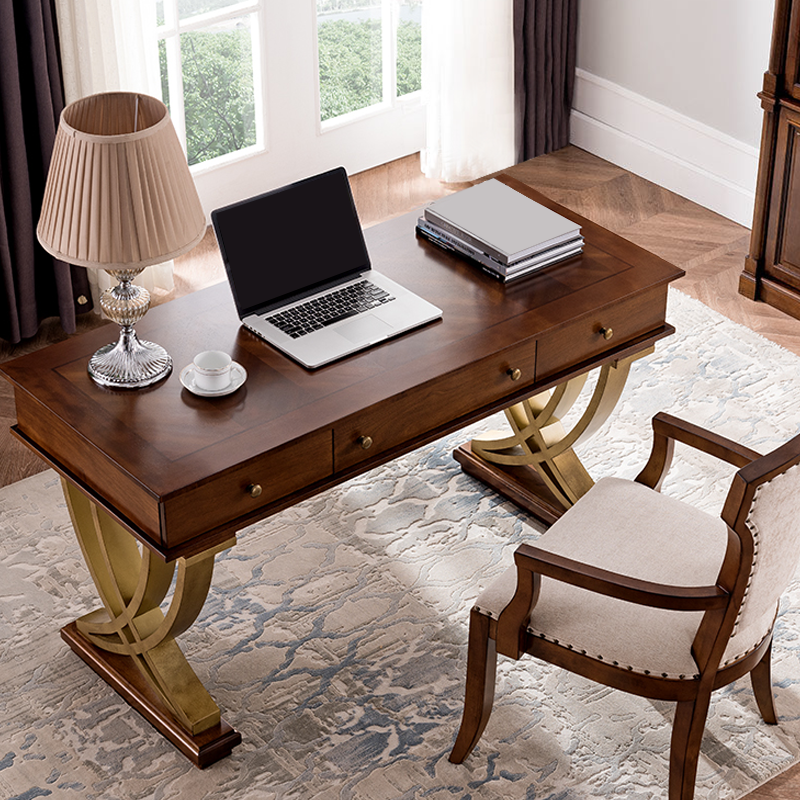 The desk is equipped with three exquisite drawers of different sizes, and a super-large space where books and other items can be placed, enhancing the room.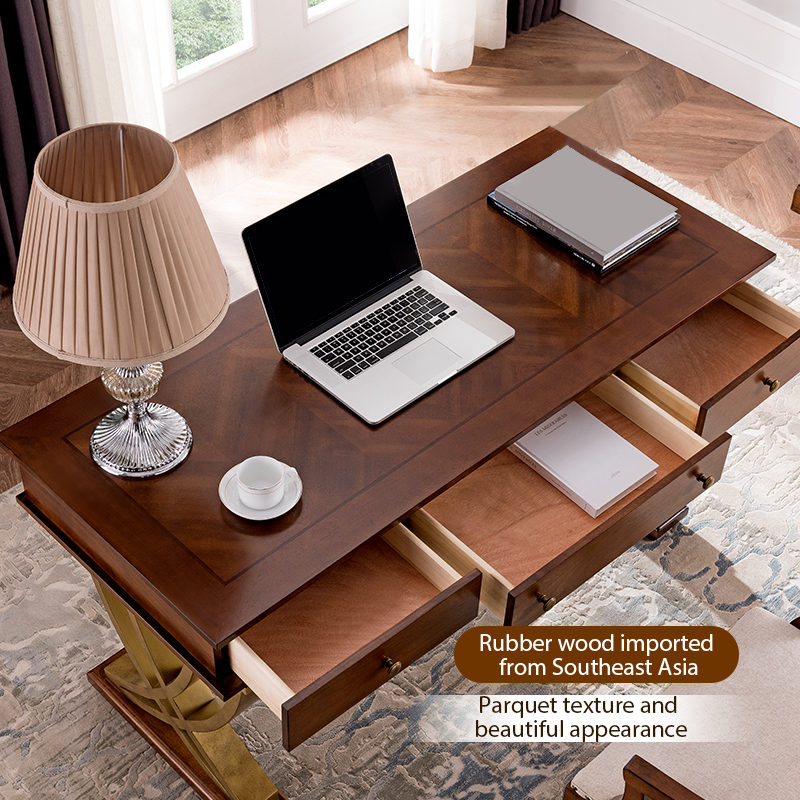 With exquisite American antique copper handle, the handle has been polished smoothly, and has a really cozy feel. There is no jamming phenomena and it is really smooth after numerous pull testing.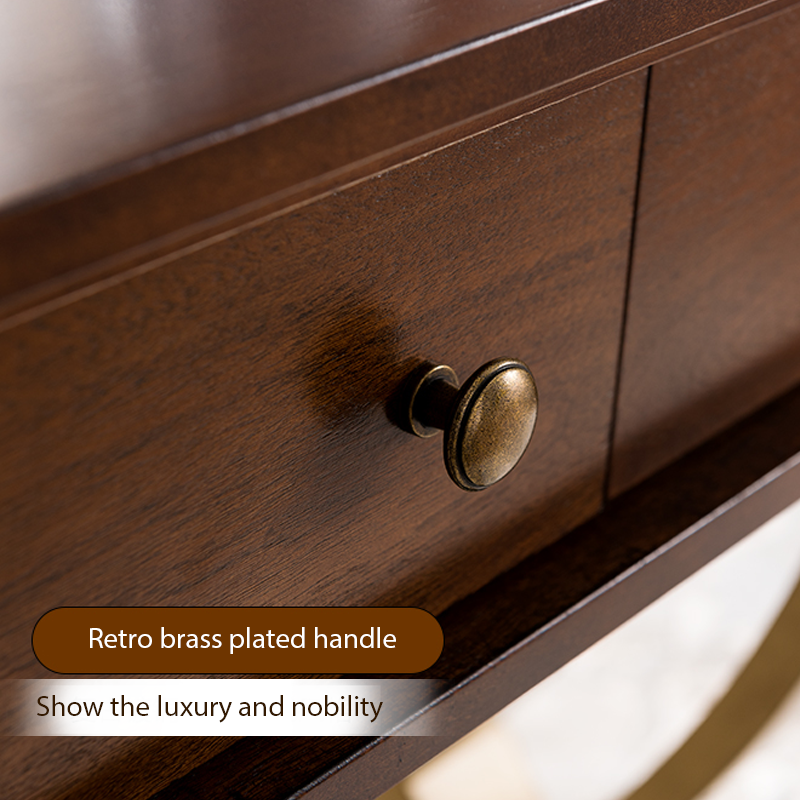 Using American installation technology_and_the arc-shaped cross design,_the gold-painted feet is fully of_American style, and mood are all fully highlighted.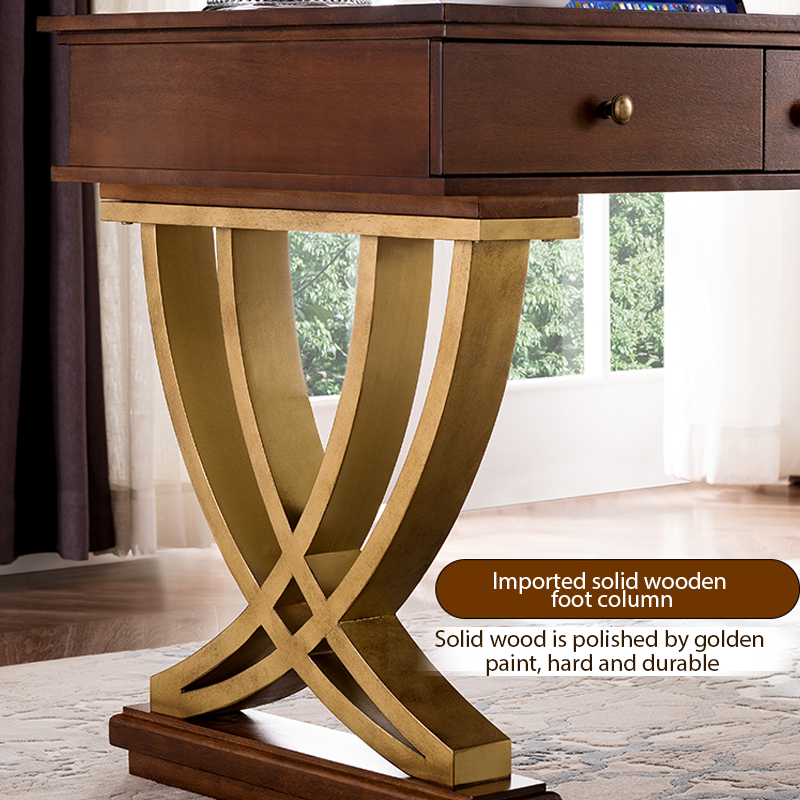 The cushion of the chair is made of high rebound sponge, which is soft and elastic. To ensure that your arms have enough support after a long period of sitting, the chair is provided with armrests on both sides.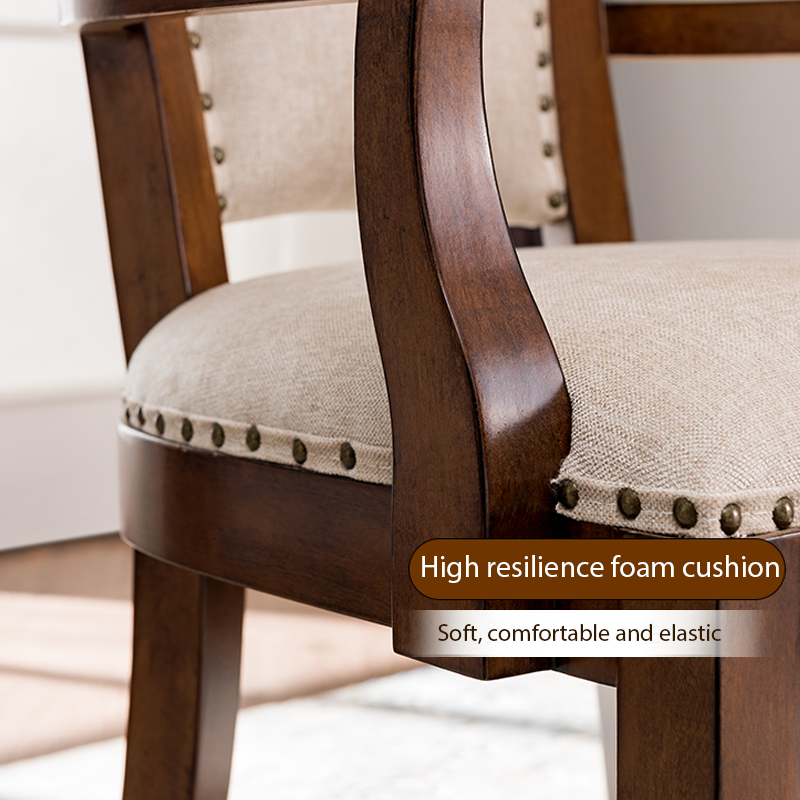 Dimensions_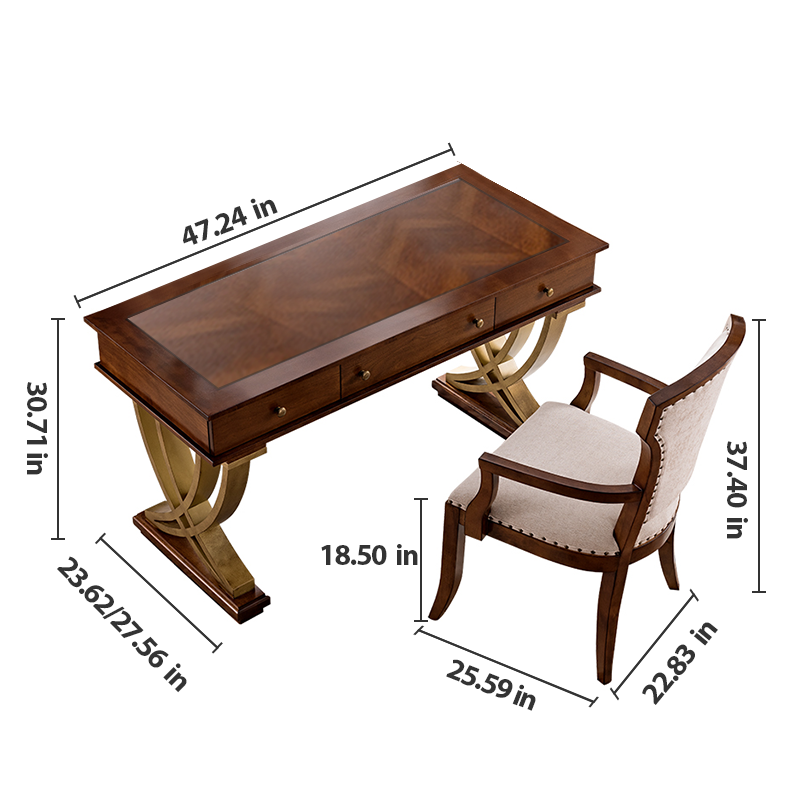 ï¼_otes: The size is manually measured, there may be an error of 1 in)