Product Details
Casy desk is made of imported rubberized wood. Rubberized wood outperforms other equivalent wood in terms of cost performance, service life, and ability to adjust to consumer demand. And this desk also has good processing performance and is not easily cracked or deformed.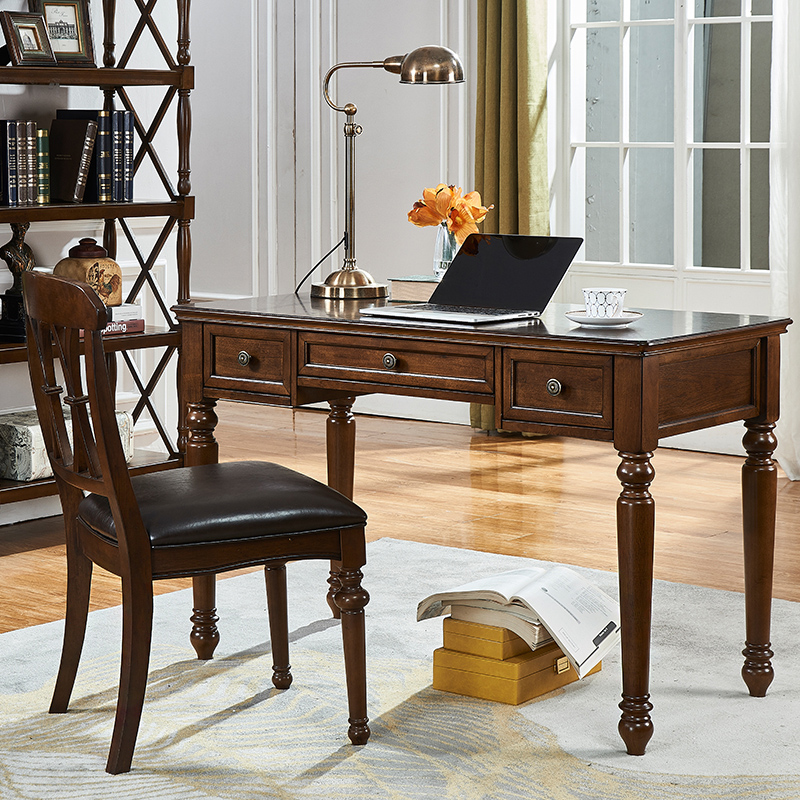 The wooden structure of this desk is thick and uniform, the paint film is full and delicate, the texture is very clear, with a sense of luster, highlighting the elegance and elegance of the room.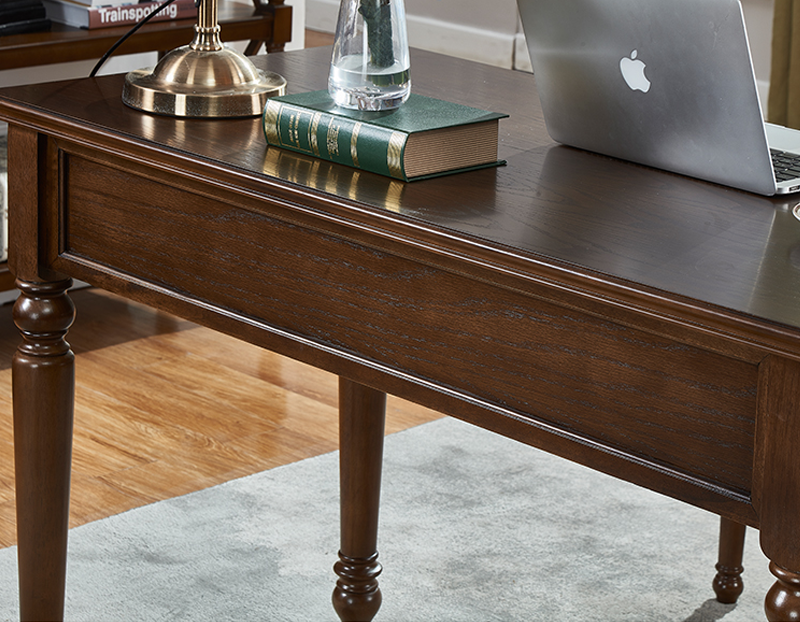 It is equipped with three exquisite drawers of different sizes, which are very_tidy and organized. Solid wood sliding rail moves extremely smoothly. The space is sublimated by a huge space where several books can be placed.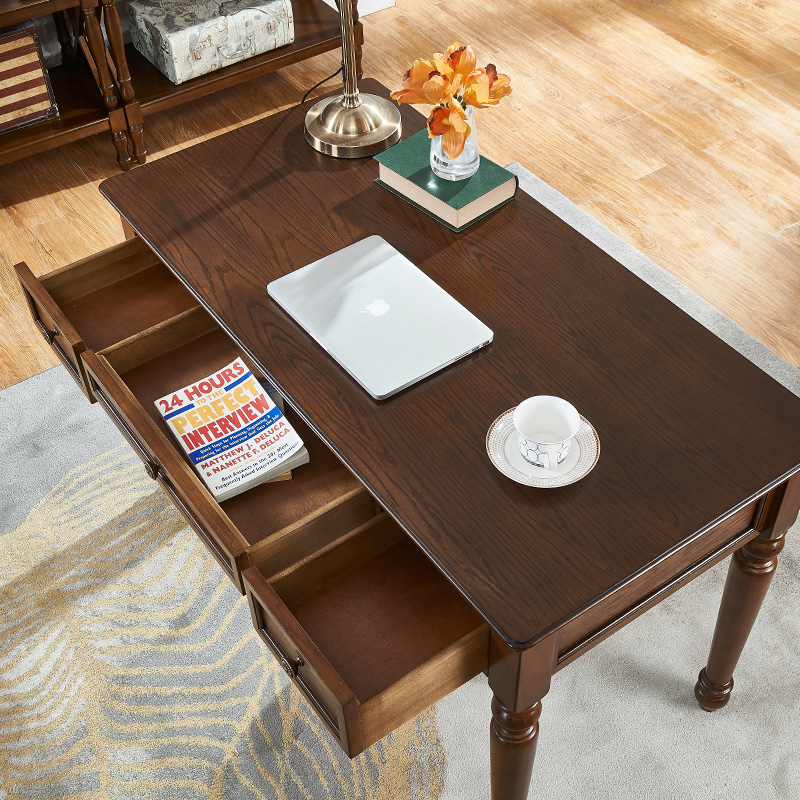 It uses exquisite American installation technology to fully highlight the rich American style, and the antique copper combination adds a layer of noble style to the table.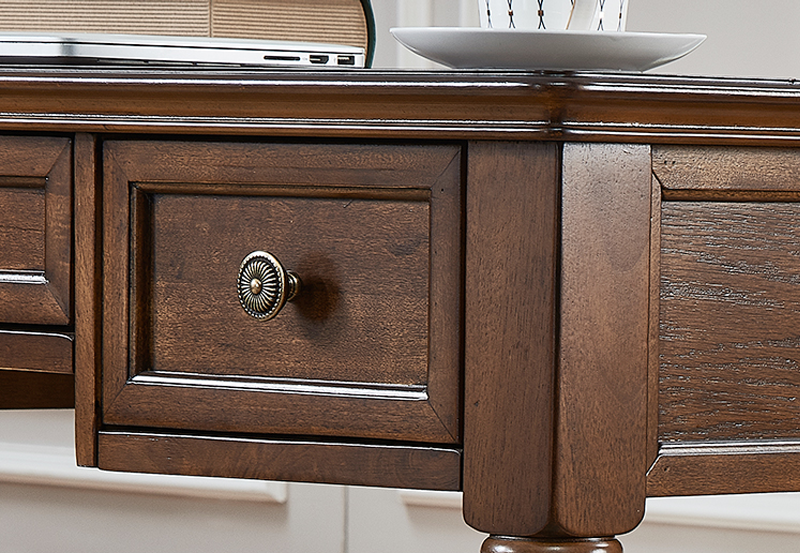 The semi-open brush paint preserves the natural wood grain texture, and the rich visual beauty adds a new aesthetic experience to the space. The gourd curve legs have a very hard texture, and the polished curve is smooth and bright, making it both beautiful and functional.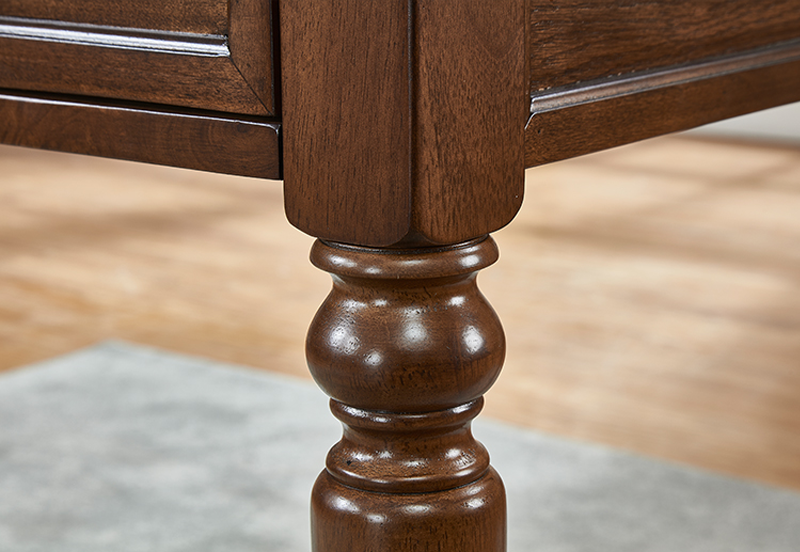 The back of the chair is supported by two crossed wooden sticks, making it_more reliable and safe. The sponge of the cushion is very soft, which brings you a good sense of comfort.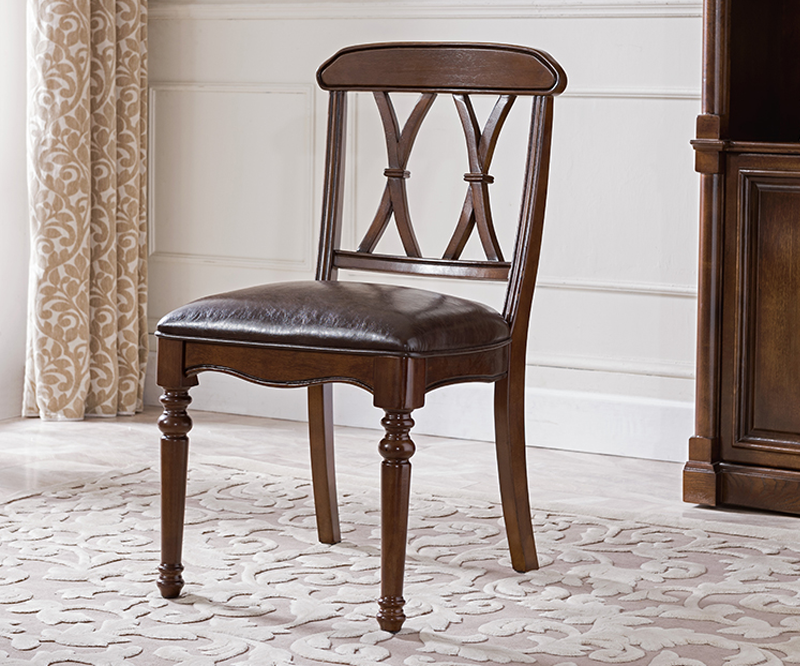 Dimensions_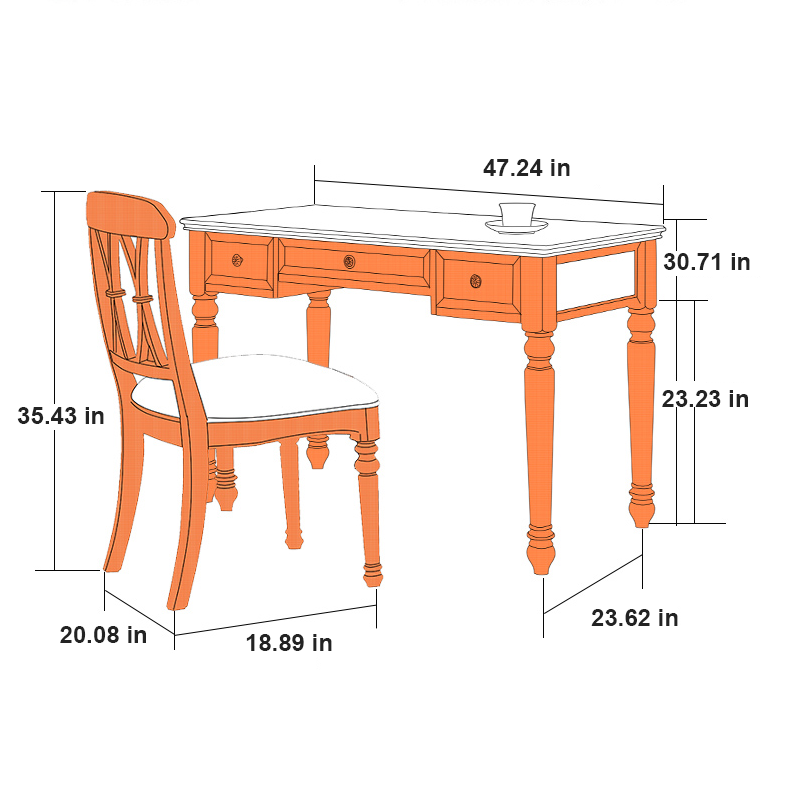 ï¼_otes: The size is manually measured, there may be an error of 1 in)